Do-it-yourself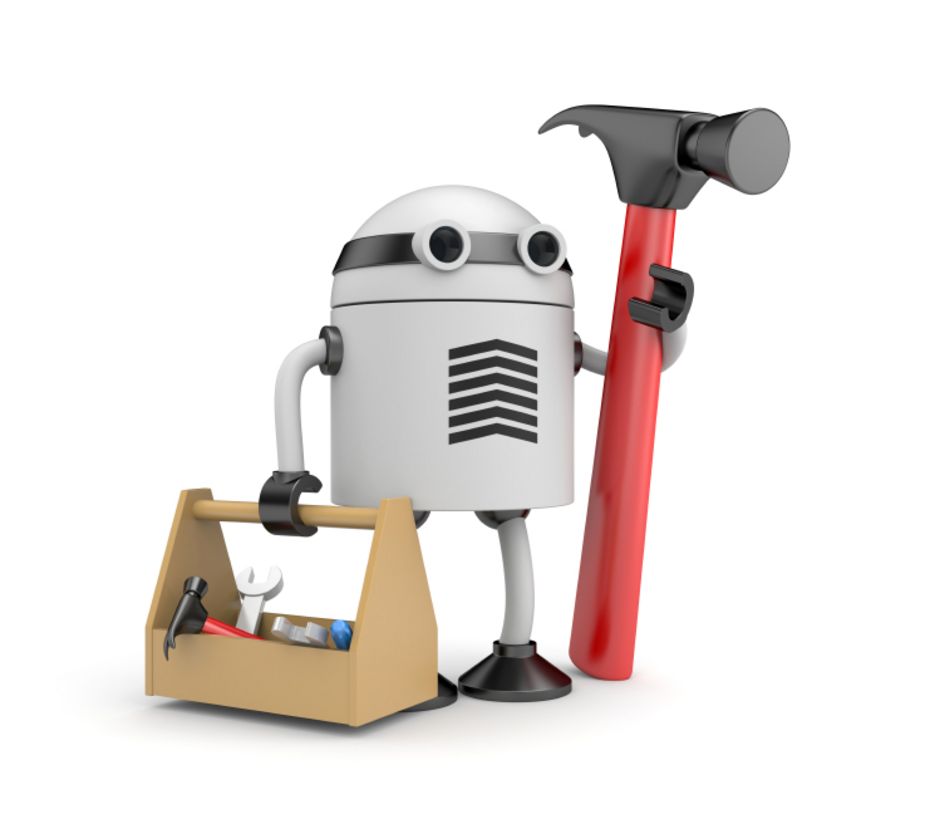 From Hand Axes to 3D Printers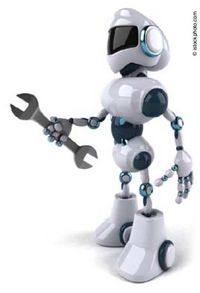 Do-it-yourself is a new, yet old trend. DIY stores, ATMs, ticket machines, Ikea, and Wikipedia are part of our everyday life. In a world in which businesses transfer part of their production to the customer, the latter develops more and more ideas for home production.
By Ralf Bindel
Translated by Stefanie Scheu, Antje Boldt, Caroline Hutter
In the open high-tech-workplaces and hackerspaces, where laser-cutters and CNC-machines represent the new DIY generation, 3D printers are the latest technological achievement. There is one at the headquarters of the Labor hacker community in Bochum as well as in Garage Bilk, a garage lab in Düsseldorf, and probably also in most other so-called fablabs in Germany and all over the world. Prices start at EUR 1,500, but compared with their 'big brothers' in industry, which cost EUR 50,000, there is a big difference in performance. However, there is one thing they are really good at: manufacturing spare parts. "When the rollers of our dishwasher were worn out, we just printed a similarly shaped piece." says Laurenz of the Labor hacker community. The members of the community agree: "The build-it-yourself printers are not yet fully developed. The pieces still need some post-treatment," says Jens.
However, the 3D printing industry is changing. Makerbot, the New York manufacturer, presented its latest 3D printer 'Replicator 2', which can achieve a resolution of 0.1 millimetres. Nowadays, there is software that can control distributed 3D printers online; there are cheap 3D powder printers for pieces of ceramic and metal; and giant Australian printers that are as big as an entire train compartment and capable of manufacturing four types of metal at the same time.
Independence through 3d printers
Trend researchers call the 3D printer a killer application (see p. 30 in our PDF-magazine Do-It-Yourself) that could reduce the material intensity of self-organized processes. In future, the printers will print themselves, numerous parts and even weapons or meat. Today, every smartphone contains as much processing power as entire floors of mainframes had in 1970.
Businesses as well as DIY-enthusiasts can use these technologies to produce more for their own use, for example development prototypes or on-demand print production. Today, businesses already manufacture tools and functional components internally by using laser technology. Every manufacturing company is familiar with rapid manufacturing, working without the use of semi-finished products or processing steps that consume additional resources. Following the out-sourcing boom, more and more production processes are now performed internally.
But the 3D printers are not yet fully developed, DIY companies are still visions of the future and the debate about the effects on the resources of high-tech-DIY has only just begun. DIY is still a rather old business model that represents the success of DIY markets for most business analysts. The DIY movement, which emerged in the 1950s in England, has become an economic sector of unpaid work. The sales volume of the 30 largest German DIY stores has doubled to EUR 30bn over the last 15 years and the number of stores has increased to 4321. The number of over 14-year-old Germans who perform handicraft work between several times a week to no more than once a month has not changed significantly over the last five years. They amount to 45 million, whereas the number of those who never do handicrafts increased from 21 million to 25 million.
The effects on the resources in Germany, as a nation of DIY, are difficult to assess. According to the 2001 study on the time budget conducted by the Federal Statistical Office of Germany, it seems that businesses working in the industrial sector produce three times more themselves than those who do not work in the commercial sector. This means that those who work with their hands anyway, are more likely to roll up their sleeves and tackle tasks. In addition, those who have more time are more likely to do it themselves. Basically, the amount of unpaid work is greater than that of paid work. At the same time, women perform more unpaid work than men.
The Awareness of Doing-it-Yourself
We cannot assume that every household owns a toolbox full of unnecessary power tools, even if Bosch's cordless screwdriver Ixo is the best-selling power tool with more than 1.5 million units sold since 2003. Although more and more power tools are equipped with rechargeable batteries, it will still take a long time before all tools run cordlessly. Even the overall result appears to lean in favor of the individual process.
Given that needs, financial situation, competence, creativity, fun, and time represent determining criteria of DIY, there is a tendency towards using less material for a longer period of time. Anybody who works with his or her hand, fixes things, maintains a webblog or does social work appreciates materiality, time expenditure and the value of unpaid work. For instance, DIY enthusiasts will not sacrifice a table – which does not necessarily need to be a unique homemade table – just to follow the latest home furnishing trend as easily as those who consume 'subconsciously'.
Another point is the object's accessibility: "If you cannot fix it, you don't own it", reads the Do-it-Yourself motto of the site ifixit.com, which examines all kinds of new electronic devices for their self-reparability. There are now many examples of the fact that users have lost control over usability, ranging from non-exchangeable smartphone or laptop batteries, the deliberately limited working life of printers to malfunctioning cars which can only be repaired – even by mechanics – after determination of the defect with the help of a diagnostic cable which needs to be inserted into the car and connected to the head office. The response: open-data initiatives that make design data available to the public, open workshops and repair cafés in which people can learn and practice how to repair things. Another possibility is to train young people, as shown in the example by Simon Wiggen (p. 41 of our magazine Do-It-Yourself).
More or less DIY?
In this edition of factory, sociologist Andrea Baier (p. 33 of Do-It-Yourself) and consumer researcher Gerhard Scherhorn (p. 17, Do-It-Yourself) speculate about the positive impacts of DIY on sustainable development, global change and the great transformation. Hence, DIY, fablabs, open workshops, urban gardening and joint DIY production seem to be necessary elements for the education achievement of this kind of sustainable development. This should be rewarded by the UN within the scope of its campaign 'Education for Sustainable Development'.
Negative effects of DIY can occur when individuality pushes community into the background. Decentralised is an advantage over centralised in the macro-economic and geographical sense; however, on a micro level, jointly-used systems are more resource efficient. For example, food: canteen kitchens are more resource-efficient than individual households; still, the greatest resource factor in the area of food production is agriculture. For example, the energy supply: a combined heat and power unit (CHP) which supplies local heating to several connected households is more efficient and resource-saving than a miniature CHP installed in every basement; in contrast, disconnected central lignite-fuelled power stations are a great example for wasting resources. In general, collaborative use of things is the most efficient way to save resources: car-sharing, energy cooperatives, local public transportation, shared flats. The modern, resource-saving tools of DIY enthusiasts are called 'collaborative consumption'; DIY enthusiasts get their power tools via renting forums and smartphone-apps such as Whyown.it or Leihdirwas, where tools can be borrowed from others via the Internet.
From Consumers to Prosumers
Speaking of 'unaware consumers', basically, Birger Priddat (p. 24, Do-It-Yourself) is right – we already do a lot ourselves, even if we do not produce things for our own use. As prosumers, we are no longer exclusively consumers, since we produce, design and evaluate things. Businesses incorporate the willingness to participate in these processes. Thus, the core of added value increasingly shifts towards the end of the chain – improving quality is the last step in the process. Prosumers take on a wide variety of production tasks. From banking to getting gas, from Amazon and Ebay to Ikea, from online printing services to supermarkets, from voice-controlled maintenance to setting up entire systems, these are all activities that are now counted among the usual activities of prosuming in which we have to invest additional resources and time.
In return, businesses have to upgrade their customer management and customer communications. Monitoring evaluations and recommendations in social networks, reports, and user tests are important for quality assurance, and quick reactions are important for the corporate image. Ecological and social deficits quickly turn into a devastating PR-disaster.
An increasing saturation of consumer needs in many segments leads to more hedonistic consumption, individualized products and 'mass customization'. The sellers' market is turning into a buyers' market. Buyers are no longer searching for products but sellers are searching for customers instead. Consumers can make use of their new market and bargaining powers and are increasingly doing so.
The development from consumer to producer shows: the trend is towards 'more DIY', both on the consumer side and the business side.
In this respect, it makes sense that 3D printers, such as the Replicator II, are already considered a future production system for domestic use. It is possible to imagine that, with the same amount of resources, universal desktop fabrication conducted by fully automatic 3D printers could replace the consumer goods industry as we know it today. If every 3D replicator could use the same open data model, every household could produce the necessary consumer goods itself. There would not be a market-induced necessity for an excess of production and sales by individual prosumers; only agriculture and the manufacturing of large items would remain unaffected. The requirements for such a vision of almost complete DIY are open-data models and a fair distribution of resources. The best known manufacturer of reasonably priced 3D printers for domestic use is slowing the process down though. The product data model for the new Replicator 2 is no longer Open source and prosumers can no longer actively participate in shaping the product.
Ralf Bindel is the editor of factory.